Source - Space Weather News for May 18, 2016
:
http://spaceweather.com
NASA'S GIANT SPACE BALLOON
: On May 17th, NASA successfully launched a gigantic helium balloon from Wanaka, New Zealand, on a 100+ day mission to the stratosphere. The 19 million cubic foot behemoth is now floating over southern Australia, and it will soon proceed to circumnavigate the southern hemisphere. Sky watchers near the flight path can see the "space balloon" with the unaided eye and track it with backyard telescopes. Visit
http://spaceweather.com
for observing tips and more information about the balloon's fascinating payload.
MINOR GEOMAGNETIC STORMS POSSIBLE THIS WEEK
: NOAA forecasters estimate a 50% to 60% chance of minor G1-class geomagnetic storms on May 19-20 when Earth enters a stream of high-speed solar wind. High-latitude sky watchers should be alert for auroras, especially in the southern hemisphere where darkening autumn skies favor visibility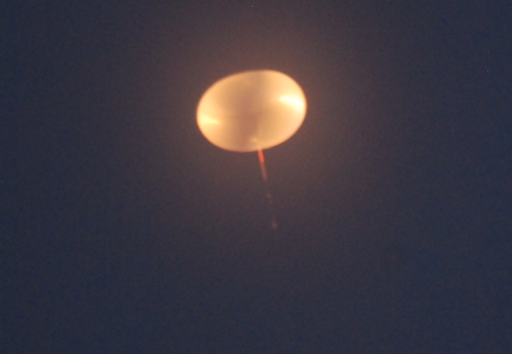 Image Credit: Space Weather News /
Ray Pickard