Source - Space Weather News for May 27, 2016
:
http://spaceweather.com
NOCTILUCENT CLOUD SEASON BEGINS
: On May 24th, NASA's AIM spacecraft spotted wispy electric-blue clouds floating above the Arctic Ocean. This marks the beginning of the 2016 season for noctilucent clouds. Seeded by meteoroids, icy noctilucent clouds form at the edge of space where they can be seen shining in the night sky. Each year, their first detection by spacecraft is usually quickly followed by ground-based sightings. Indeed, a photographer in North Wales spotted some this morning.
Visit
http://spaceweather.com
for photos and observing tips.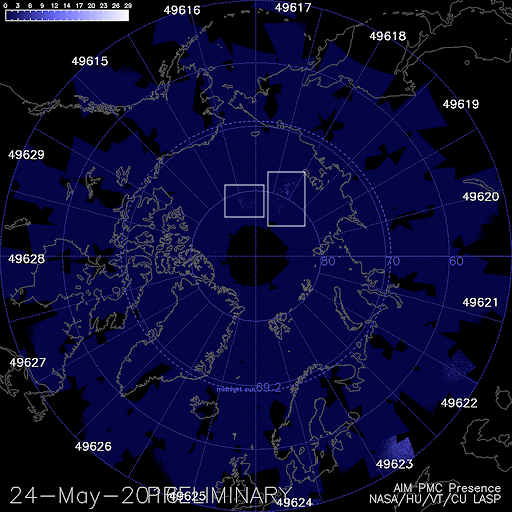 Image Creidt: Space Weather News / NASA